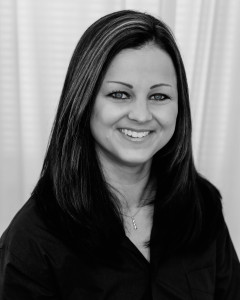 Ms. Courtney Palubiak Bromwich
Owner/Director
Ms. Bromwich began her formal dance training in Marietta, GA with Dance Stop Studios where she had the opportunity to take classes from many dance professionals such as Gus Giordano, Debra Bray, and Jason Weiss. She pursued dance in her collegiate years with Brenau University, Gainesville Ballet, Kris Cangelosi Dance Project, and Ruth Mitchell's Georgia Dance Conservatory.
Ms. Bromwich discovered her true passion of teaching at the Sawnee School of Ballet in 2000. Under the direction of Director/Owner Joan Kall Stewart, Ms. Bromwich honed her teaching skills for the next six years in ballet, tap, jazz, lyrical, and hip hop for dancers of all ages. Since her beginnings at Sawnee Ballet, Ms. Bromwich has been a respected dancer, choreographer, and teacher in the metro-Atlanta area for over 20 years. Her strengths in tap, jazz, and modern and her propensity for character pieces have earned her several choreography awards, honors, and placements throughout the years.
In 2007, Ms. Bromwich was invited to join the faculty of the dance program at Kennesaw State University as a guest tap teacher. Having already graduated with a B.A. in Business Management, she decided to return to KSU to further her dance education, and subsequently obtained her B.A. in Dance.
Upon her relocation to Gainesville, GA in 2011, Ms. Bromwich was excited to rejoin the faculty at Sawnee Ballet. In November 2012, she was honored to take over as the new owner and director. Ms. Bromwich is continuing the same spirit and core principals that have driven the school for so long in addition to applying new and fresh ideas that educate, energize, and inspire the dancers and grow their passion for dance.
Last season, Courtney stepped into the role of Artistic Director for Sawnee Ballet Theatre, the non-profit ballet company that operates out of the studio.  With the help of many volunteers, grants, and fundraising, she "Cracked a New Nutcracker" with over 120 new costumes, 80 new props, and new choreography.  It was an exciting holiday season with 4 sold out shows, and she is looking forward to starting rehearsals for this year's 27th annual production.
This season, Courtney will be teaching the youngest of ballet dancers up through the Primary levels, Tiny Tot Hop, Jazz and all levels of Tap.  She is the also the director of the Sapphires performing program and looks forward to the Sapphire's fifth season performing out in the community.
---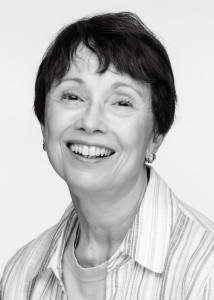 Ms. Joan Kall Stewart
Director Emeritus
A native New Yorker, Ms. Stewart received her formative training at the Westbury Studio of Fine Arts with Martha Manners, Lillian Waldecker and Jon Curtis. She furthered her studies at the School of American Ballet, American Ballet Theatre and the Ballet Russe de Monte Carlo under the guidance of Anatole Vilzak and Ludmilla Shollar.
A performer of great versatility, Ms. Stewart worked for Broadway's four top producers: Lerner & Lowe, David Merrick, Hal Prince, and Rodgers & Hammerstein.
Her professional credits include Broadway companies of Hello Dolly, Camelot, and National Touring Companies of Sound of Music, Fiorello, and How to Succeed in Business Without Really Trying.  She has performed with Carol Channing, Ginger Rogers, Betty Grable, Kathryn Grayson, Florence Henderson, Eve Arden, Anne Miller, Leslie Gore, Tony Randall, and Soupy Sales.
Her Summer Stock credits include Paper Mill Playhouse and Music Fair Productions of production of Half A Sixpence and Gypsy and the Atlanta's Theatre Of The Stars as Liesl in The Sound of Music, Liat in South Pacific, Gloria Upson in Mame, and Ermengarde in Hello Dolly. Industrial show credits include The Ford Show, Coca Cola, and Canada Dry.
Ms. Stewart has taught ballet in Atlanta since 1967 and directed the Sandy Springs School of Ballet for fourteen years. She was a principal dancer with Georgia Ballet, DeKalb Concert Ballet, and Chattahoochee Dance Theatre.
Ms. Stewart's choreographic works have been performed by the Georgia Ballet, Ruth Mitchell Dance Company, Phoenix Opera, Mercer University, DeKalb Concert Ballet, Chattahoochee Dance Theatre, Sandy Springs Dunwoody Civic Ballet, Sawnee Ballet Theatre and St. Petersburg Florida's Chamber Ballet Company.
In 1990, Ms. Stewart founded the Sawnee School of Ballet, and in 1992, she formed the Sawnee Ballet Theatre presenting Cumming, Georgia with its first full length Nutcracker.
Currently, Ms. Stewart holds the title of Director Emeritus for both Sawnee School of Ballet and Sawnee Ballet Theatre.
---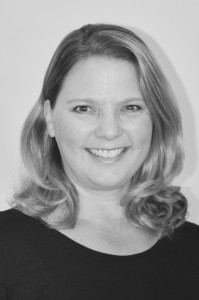 Ms. Becky Binion
Becky Binion received a dance scholarship at the University of Riverside where she studied various forms of dance including ballet, tap, jazz, African and modern. She toured Southern California with the company "Groundwork" and eventually found her way to Atlanta, GA where she danced with "Gotta Dance and Co." and "Colours Dance Theatre". She loves to choreograph for theater and has received a Metropolitan Theatre Award for her work on "Chicago" and "Forever Plaid". Becky currently choreographs for children's theater at Forsyth Academy of Performing Arts. She enjoys teaching the discipline of dance while keeping it fun and is quite convinced it helps keep her young!
Miss Becky will be in her sixth season with Sawnee Ballet teaching Ballet, Jazz, Modern, and all levels of Musical Theatre.
---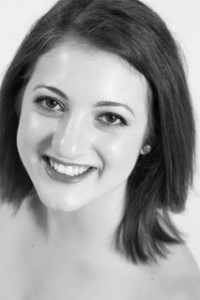 Ms. Tessa Castellano
Born in Atlanta, Tessa Castellano began dancing before she was three years old. At the age of nine, she started training with the Atlanta Ballet and was a member of their Nutcracker cast for three years. At the start of high school, she entered the conservatory program at The Royal Dance Academy in Suwannee, Georgia, where she able to focus on increasing her versatility with jazz, modern, and contemporary classes while also studying the RAD ballet technique. She completed all vocational RAD syllabus exams with the highest honor of distinction, qualifying her for the Adeline Genée International Ballet Competition. She attended the 2014 competition in Antwerp, Beligum, and reached the semi-finals. Tessa has spent summers at numerous intensives across the nation, including Oklahoma City Ballet, Boca Ballet Theatre, Milwaukee Ballet, English National Ballet (USA), Ballet Austin, Kirov Academy, Orlando Ballet, and Atlanta Ballet. In the 2015-16 season Tessa was a student trainee/pre professional student with The Georgia Ballet, and is now in her third year as a full time company member. As a professional, she has performed demi soloist and corps de ballet roles in The Georgia Ballet's La Fille Mal Gardee, Haydn Concerto, Carmen, Peter Pan, The Nutcracker, and Sleeping Beauty, as well as choreographing her own work on company members.
Tessa is very excited to become a part of Sawnee School of Ballet's staff.
---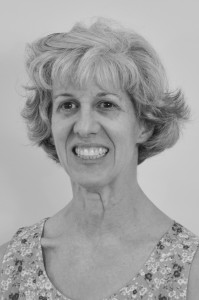 Ms. Teresa Eckart
Teresa began her ballet training at Southern Ballet Theater in Jacksonville, FL under the direction of Marta Jackson. Upon moving to Tampa, she continued her training with Carmen Morales at the School of Ballet and Spanish Dance and with Haydee Gutiérrez at the Classical Ballet Center of Tampa. In high school, Teresa was a member of the Tampa Concert Ballet Company. During her college years, she studied under Sarah Stravinska and Helen McGhee, was a member of her college dance company, and taught ballet at a local studio.
In 1983, Teresa received a BA from Randolph-Macon Woman's College with a double major in economics and political science. Two and a half years later, she received a JD from Stetson University College of Law and began working in Pinellas County as assistant state attorney.
After relocating to Alpharetta in 1994, Teresa's passion for dance brought her to Atlanta Ballet as she began taking classes with Carol Szkutek. For the last six years, she has focused on intense Vaganova training in her classes with Marina Levasheva, which she attends four times a week. In addition, she takes classes in the metro Atlanta area from various instructors including Kathryn McBeth and Reiko Kimura.
In the summer of 2015, Teresa enrolled at Kennesaw State University to pursue a degree in dance with a concentration in ballet. It goes without saying that she enjoys her Pedagogy class, but has found Kinesiology to intriguing as well, especially since she has a strong interest in the cross training of ballet dancers for increased strength and flexibility and injury prevention.
Teresa loves teaching ballet technique. "It is important to me to teach ballet technique," she says "so that each dancer can reach their full potential whether they are taking classes for personal enjoyment or if they want to be a professional dancer."
Teresa is also a classically trained pianist, training from age 9 to 18.
Sawnee Ballet is delighted for Ms. Teresa's third season.  She will be instructing our Ballet dancers from Primary 3 up through the Company level.
---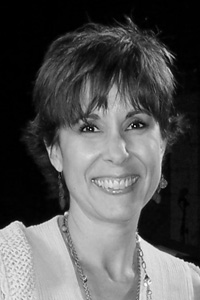 Ms. Shara Martin Keith
Ms. Keith received her formative ballet training from Joan Kall Stewart and Dana Mott at The Sandy Springs School of Ballet and was a principal dancer with the Sandy Springs/Dunwoody Civic Ballet Company and the Chattahoochee Dance Theatre. For two consecutive seasons, she was selected by the Dekalb County Fine Arts Council to participate in the Dekalb County Young Artist in Dance Program.
A graduate of Texas Christian University, Fort Worth, Texas, with a Bachelor of Fine Arts in Ballet, she was a principal dancer with Texas Christian University Dance Ensemble and studied under Fernando Schaffenburg and Lisa Fusillo. She was invited to perform in a choreographic showcase with members of the Fort Worth, Texas, Ballet Company.
Ms. Keith was a principal dancer with the Georgia Ballet for three seasons and performed with the Phoenix Opera Company in productions of Hansel and Gretel and Mozart's Magic Flute. She was a Guest Artist for The Gilmer Arts Council and the Governor's Honors Program in Valdosta, Georgia.
Ms. Keith has appeared with Sawnee Ballet Theatre in numerous principal roles in their Spring Concert and Nutcracker productions. She received her Associate Degree in Nursing from Kennesaw State College, Kennesaw, Georgia.
Miss Shara will be working with the Pre-Pointe, Intermediate Pointe and Company 1 dancers on Wednesday evenings this year.
---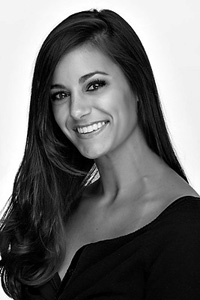 Ms. Brelin Zimmerman Knop
Ms. Knop began her training at the Sawnee School of Ballet at the age of 3 and continued through her high school years. She was a member of the Sawnee Ballet Theater for 9 seasons, starting at the Apprentice level and progressing to the Company, dancing lead roles such as Clara, Arabian, and Snow Queen in SBT's annual production of the Nutcracker.
Ms. Knop continued her education at Brenau University and received her Bachelor's Degree in dance. While there, she danced numerous leading roles with the Gainesville Ballet such as Snow Queen and Sugar Plum Fairy in the Nutcracker as well as Jasmine in Aladdin.
In addition to teaching at several studios around the metro-Atlanta area, Brelin continues to take classes and perform. For her seventh season with Sawnee Ballet, Brelin will be working dancers ages 4 and up in Tumbling and Ballet as well as coaching our YAGP participants.
---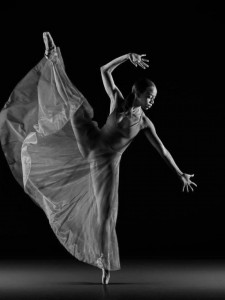 Ms. Regine Metayer
Regine Metayer began her dance training in Port-au- Prince (PAP), Haiti at the Haitian-American Academy of Ballet Arts. She was a performing member of the Haitian-American Contemporary Dance Theater, under the direction of Eileen Herzog-Bazin, her Port Au Prince dance experience included working with other HAMABA faculty members: Myriam Lopes DaSilva, Michelle Stennett, Petra Browne Sarthou, and Jean Monnestume Saint-Cyr, former member of the Troupe Folklorique Nationale. Regine was a featured performer dancing in choreographies created by Sharon Newton and Juan Fidel Mieses Gautraux. She began teaching and was a faculty member at HAMABA from 1993 through 1997. She is currently a Licentiate Member of the Cecchetti Council of America, holding three Teacher Examination Certificates.
She attended Florida State University and obtained her Bachelor of Fine Arts (BFA). While in
Tallahassee, she studied various dance disciplines and performed with such noted Florida
companies including the Orchesis Contemporary Dance Theatre, the Boracha Dance Ministry,
Florida State University's MFA Concerts, and the Tallahassee Ballet Company. Her dance
education includes Classical Ballet, Modern, Jazz, Afro-Contemporary, and African-based dance
studies. She has performed in such noted works as Balanchine's AGON, Midsummer Night's
Dream, Cinderella, La Bayadere, Paquita and the Nutcracker. She has worked with such
renowned national and international professionals as Garth Fagan (Bucket Dance Theater), Doug
Varone, Buglisis / Foreman, Jawolee Zollar (Urban Bush Women), Tyrone Brooks (Dance
Theater of Harlem), Abdel Salaam (forces of nature), Suzanne Farrell (New York City Ballet),
Lisa Lockwood, Sheila Humphrey(Royal Ballet), Anjali Austin(Dance Theatre of Harlem),
Richard Sias, Lynda Davis, Anthony Morgan and Myra Woodruff (Graham Company), all of
whom are well known to the international dance community.
After graduating from FSU, she relocated to New York City and studied at Ballet Hispanico. In
December 2003, she danced with the Dance Continuum as a contemporary ballet soloist and
performed with the Albano Ballet at the Mohegan Sun. She also performed with Ballet NY in its
2004 season. In August 2005, Regine joined the Brooklyn Ballet Company for three seasons and also
performed with ASEID in its 2007 season at the Dicapo Theatre. She also performed the role of
Tinker Bell from the ballet Peter Pan in June 2006 in Haiti. In the year 2008, she choreographed
in Haiti the musical CATS where she also performed the role of the White Cat.
In 2008, she joined the Ballethnic Dance Company in East Point, Georgia where she was a
member for 7 seasons. In 2010, she started performing with World Ballet as a principal dancer
under the direction of Henry Hernandez and Dr. Elizabeth Delancy in Tallahassee, Florida. She
joined City Gate Dance Theater as a soloist in 2012 and Southern Arc Dance Theatre in 2016 as
a principal.
Ms. Metayer is the currently Artistic Director of Metayer Conservatory for the Arts and the Co
Director of City Gate Dance Theater. Apart from her performance career, she is a certified
Pilates/fitness instructor and personal trainer. She also teaches and choreographs in and out of
the country for different studios and dance companies.
Sawnee Ballet is excited for Regine's second season where she will be teaching  on Tuesday evenings.
---
Ms. Lily Pittman
Lily started her dance journey at Sawnee School of Ballet at the age of 15 and continued throughout her high school years. She was apart of the Sawnee Ballet Sapphires for three seasons and an inaugural member of the Sole Tappers performance group. Ms. Pittman has also been involved with Sawnee Ballet's Class Assistant Training program and a substitute teacher for the last three years.
On the side, Lily has dipped her toe into the community theatre world and has danced in the musical ensembles of shows such as The Holly Theatre's White Christmas and 42nd Street.   While at Sawnee Ballet, Lily has assisted and/or trained in styles such as musical theatre, tap, ballet, jazz, lyrical, modern, and Irish soft and hard shoe.  She has been apart of the Irish dance program at Sawnee Ballet for four years and is ecstatic to be teaching both Irish levels this coming season.
Sawnee Ballet is thrilled to officially welcome Lily to the faculty.
---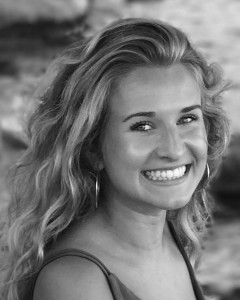 Ms. Izzy Roberts
Ms. Izzy first began dancing at the age of 9 at Chanhassen Dance in Chanhassen, Minnesota. After her family moved to Peachtree City, Georgia she began training and specializing in ballet at Georgia Academy of Dance. Ms. Izzy was also a member of the McIntosh Chiefettes Dance Team. During her time on the team, the Chiefettes earned three consecutive state titles in pom and jazz at the UDA Georgia Dance Team State Championship. The Chiefettes also annually competed at UDA'S National Dance Team Championship in Orlando, Florida. While Ms. Izzy competed on the team, they were nationally ranked 18th in pom and 12th in jazz. Ms. Izzy was also a member of Carla's Dance Factory's senior company where she trained under Atlanta based choreographers Cherrise Wakeham, Jon Carr, and Mary Kate Campfield as well as Project 7 Dance Company.
As a soloist, Ms. Izzy received numerous awards and even awards for her own choreography. She received a state title for the  solo she competed while on Chiefettes and placed top 10 for her studio solo's junior and senior year. She currently choreographs and is an assistant coach for the Forsyth Central Dance Team. She also choreographs for Carla's Dance Factory and enjoys teaching there when she is home.
Ms. Izzy has always had a passion for teaching and dancing with others. She can't wait to share her strong contemporary style with the students of Sawnee Ballet.  Welcome to the faculty!
---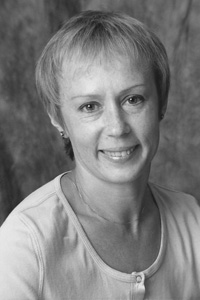 Ms. Natalia Shevchenko
Ms. Shevchenko is a graduate of the Kiev Academy in the Ukraine and was trained in the Vagonova style. She was the recipient of Laureate awards at both the National Competition of Art in Kiev, Ukraine, and Kishinev, Moldova.
As a principal dancer, Ms. Shevchenko has an extensive repertoire including such roles as 'Odette' in Swan Lake; 'Aurora' in Sleeping Beauty; 'Swanhilda' in Coppelia; and 'Juliet' in Romeo and Juliet.
She has performed at the Mussorgsky State Theater of Opera and Ballet; Kirov Academy Theatre of Opera and Ballet; the Bolshoi Theater in Russia; the Muldova Academy Theater of Opera and Ballet in Muldova; and National Academy Theatre of Opera and Ballet in the Ukraine.
Ms. Shevchenko's teaching experience includes the Classical Ballet Academy of Kishinev, Muldova; the Muldova Academy Theatre of Opera and Ballet; Kiev Academy of Ballet; and the Atlanta Ballet.
She has been an instructor with Sawnee School of Ballet for the past seventeen seasons.  This year, she will be teaching our Intermediate/Advanced and Advanced levels in Ballet as well as Variations on Monday evenings.
---
Ms. Cheyney Smith
Cheyney Smith has been dancing at Carla's Dance Factory for 18 years under the direction of Mrs. Carla. She joined the company at the studio at age eight and has been competing since. She was a part of the Senior Company at Carla's Dance Factory for a number of years and has won numerous Platinum trophies at various competitions, not only in group routines, but also in solos, duets, and trios.
In high school, Cheyney was a member of the McIntosh Chiefette Dance Team and was Captain her senior year. For three consecutive years of her membership, the Chiefettes earned a state title in both the high kick and pom divisions at the UDA Georgia State Dance Team Championship. Also during her membership, the Chiefettes ranked 7th in the nation at the UDA National Dance Team Championship in Orlando, Florida for the high kick division.
As a soloist, Cheyney was ranked first in the state of Georgia for 4 consecutive years at the Georgia Dance Team Championship and was given an award for best choreography for her solo at the University of Georgia dance invitational. Cheyney has not only been a part of dance programs, but has done choreography for other high school teams, mainly in Alabama who have competed in both state and national competitions and has choreographed other solos for state competitions as well.
Since graduating high school, Cheyney has joined the staff at Carla's Dance Factory. In the Spring of 2014, she accepted a scholarship offer to attend Southeastern Louisiana University that fall where she would be a part of the Lionette Dance Team. As a member of this team, the Lionettes earned 3rd place in jazz and 4th place in hip hop at the UDA College National Dance Team Championship in Orlando, Florida.
She currently teaches and choreographs Jazz and Hip Hop for the junior and senior companies at her home studio as well as around metro-Atlanta.
Cheyney is thrilled to return to Sawnee Ballet for a fifth season to share her passion for dance.  Parents and students rave about her exciting, hard-hitting hip hop style and enthusiasm for dance.  You can find her at the studio on Tuesday and Thursday evenings teaching all levels of Hip Hop, Modern, Jazz, as well as Stretch/Flex and Leaps/Turns.   Miss Cheyney is also the coach for the FCHS Dance Dawgs, which will be practicing at Sawnee Ballet.
---
Ms. Darby Smith
Darby has been dancing at Carla's Dance Factory for 18 years under the direction of Mrs. Carla. She joined the company at the studio at age eight and has been competing since. She was a part of the Senior Company at Carla's Dance Factory for a number of years and has won numerous Platinum trophies at various competitions, not only in group routines, but also in solos, duets, and trios.
In high school, Darby was a member of the McIntosh Chiefette Dance Team and was a Captain her senior year. For four consecutive years of her membership, the Chiefettes earned a state title in high kick in 2012, pom in 2012-2015, and jazz in 2013-2015 divisions at the UDA Georgia State Dance Team Championship. Also during her membership, the Chiefettes ranked 12thin the nation at the UDA National Dance Team Championship in Orlando, Florida for the small varsity jazz division. During the fall of the 2014-2015 school year, Darby was selected to be a McIntosh High school student athlete of the week by the head coach of the McIntosh High School Dance Team, Carmen Yarbrough. She finished her Chiefette career by being awarded and voted on by her team members for the leadership award, and was also a named a UDA All-American Dancer at the 2014-2015 Auburn UDA Dance Team Camp.
As a soloist, Darby was ranked third at the UDA Georgia State Competition in 2014 and second in 2015 with self choreographed solos. In addition to being a part of dance programs, Darby has also done choreography for the Forsyth Central High School Dance Dawgs for the 2017-2018 school year and will officially be joining the coaching staff for this season.
After subbing last year while her sister Cheyney was out on maternity leave, Sawnee Ballet is excited to officially welcome Darby to the faculty.  After working with the Dance Dawgs, she will be teaching Jazz and Modern on Tuesday evenings.
---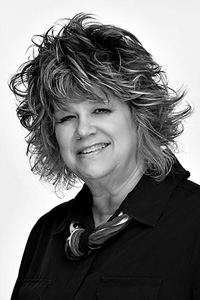 Ms. Laurie Sowada
Ms. Sowada grew up in Miami, Florida and received her training at Bobbie Alcott's School of Dance, later becoming an assistant teacher. She continued her dance education at the Avery School of Dance in Miami, where she taught classes in pre-ballet, tap, tumbling, and slimnastics.
Yearly, she attended summer intensives in Aspen/Snowmass, Colorado with the Salt Lake City Ballet Company. She has performed at the University of Miami and the Vizcaya Museum in liturgical dance productions.
Ms. Sowada attended St. Petersburg Junior College studying both Early Childhood Education and Finance. She was a pre-school teacher in Seminole, Florida where she created a play/learning environment for 3-4 year olds.
Ms. Sowada has been working for an investment firm for 30 years with 5 years as a corporate trainer. Laurie continues to take adult ballet classes and is excited to return to Sawnee Ballet where her passion for teaching, creativity, and love of dance thrives.
---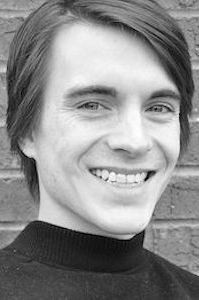 Mr. Turner Wilder
Turner trained in gymnastics during his youth from ages 3 to 8 and again from ages 11 to 13. He began his dance journey at the age of 16 at The Dance Centre in Rome, Georgia.
In 2010, Turner began his college career at Kennesaw State University where he continued his dance training as a Dance Major. He competed with the KSU Gymnastics Club from 2012 to 2016, furthering his gymnastics training.
Turner began teaching Acrobatic/Tumbling dance classes in 2014 at Bravo Dance Center in Acworth, Georgia as an assistant to Heather Haley and Cyndi Garguilo, both whom have extensive training and teaching experience in both dance and tumbling. Turner still works with Ms. Heather as her assistant instructor, in addition to teaching independently at several other dance studios throughout Northwest Georgia.
Turner is honored to be a part of Sawnee School of Ballet's 2018-2019 season and hopes to expand the dancers' repertoire via acrobatics and tumbling.
---
Office Staff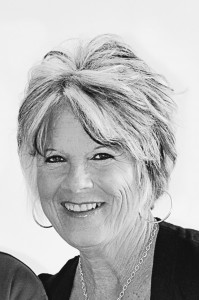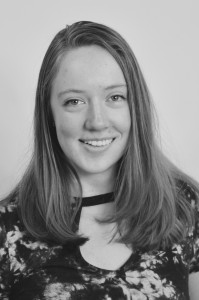 ---
Classroom Assistants