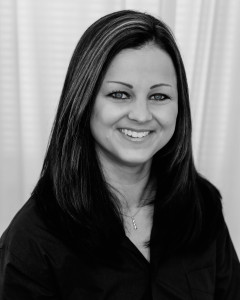 Ms. Courtney Palubiak Bromwich
Owner/Director
Ms. Bromwich began her formal dance training in Marietta, GA with Dance Stop Studios. She pursued dance in her collegiate years with Brenau University, Gainesville Ballet, Kris Cangelosi Dance Project, and Ruth Mitchell's Georgia Dance Conservatory.
Ms. Bromwich discovered her true passion of teaching at the Sawnee School of Ballet in 2000. Under the direction of Director/Owner Joan Kall Stewart, Ms. Bromwich honed her teaching skills in ballet, tap, jazz, lyrical, and hip hop for dancers of all ages. Since her beginnings at Sawnee Ballet, Ms. Bromwich has been a respected dancer, choreographer, and teacher in the metro-Atlanta area for over 20 years. Her strengths in tap, jazz, and modern and her propensity for character pieces have earned her several choreography awards, honors, and placements throughout the years.
In 2007, Ms. Bromwich was invited to join the faculty of the dance program at Kennesaw State University as a guest tap teacher. Having already graduated with a B.A. in Business Management, she decided to return to KSU to further her dance education, and subsequently obtained her B.A. in Dance.
Upon her relocation to Gainesville, GA in 2011, Ms. Bromwich was excited to rejoin the faculty at Sawnee Ballet. In November 2012, she was honored to take over as the new owner and director. Ms. Bromwich is continuing the same spirit and core principals that have driven the school for so long in addition to applying new and fresh ideas that educate, energize, and inspire the dancers and grow their passion for dance.
In 2017, Ms. Bromwich stepped into the role of Artistic Director for Sawnee Ballet Theatre, the non-profit ballet company that operates out of the studio. With the help of many volunteers, grants, and fundraising, she "Cracked a New Nutcracker" with new costumes, props, and choreography.  She continues to expand the creative aspects of this production in addition to SBT's annual spring concerts with contemporary interpretations of childhood classics such as Peter and the Wolf and Alice in Wonderland.
Ms. Bromwich is a member of the Dance Festival Advisory Board at Kennesaw State University, National Dance Education Organization (NDEO), International Dance Entrepreneurs Association (I.D.E.A.), and Dance Studio Owners (DSO) as well as serves on the board of Dance Educators of Georgia Society (D.E.G.A.S.) as the North Georgia Director.
This season, Ms. Bromwich will be teaching the youngest of ballet dancers up through the Primary levels, Jazz, and Tap. She is the also the director of the Sapphires performing program and looks forward to the Sapphire's sixth season performing out in the community.
---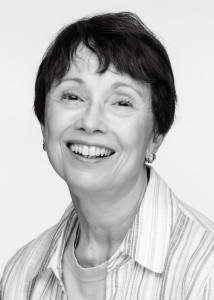 Ms. Joan Kall Stewart
Director Emeritus
A native New Yorker, Ms. Stewart received her formative training at the Westbury Studio of Fine Arts with Martha Manners, Lillian Waldecker and Jon Curtis. She furthered her studies at the School of American Ballet, American Ballet Theatre and the Ballet Russe de Monte Carlo under the guidance of Anatole Vilzak and Ludmilla Shollar.
A performer of great versatility, Ms. Stewart worked for Broadway's four top producers: Lerner & Lowe, David Merrick, Hal Prince, and Rodgers & Hammerstein.
Her professional credits include Broadway companies of Hello Dolly, Camelot, and National Touring Companies of Sound of Music, Fiorello, and How to Succeed in Business Without Really Trying. She has performed with Carol Channing, Ginger Rogers, Betty Grable, Kathryn Grayson, Florence Henderson, Eve Arden, Anne Miller, Leslie Gore, Tony Randall, and Soupy Sales.
Her Summer Stock credits include Paper Mill Playhouse and Music Fair Productions of production of Half A Sixpence and Gypsy and the Atlanta's Theatre Of The Stars as Liesl in The Sound of Music, Liat in South Pacific, Gloria Upson in Mame, and Ermengarde in Hello Dolly. Industrial show credits include The Ford Show, Coca Cola, and Canada Dry.
Ms. Stewart has taught ballet in Atlanta since 1967 and directed the Sandy Springs School of Ballet for fourteen years. She was a principal dancer with Georgia Ballet, DeKalb Concert Ballet, and Chattahoochee Dance Theatre.
Ms. Stewart's choreographic works have been performed by the Georgia Ballet, Ruth Mitchell Dance Company, Phoenix Opera, Mercer University, DeKalb Concert Ballet, Chattahoochee Dance Theatre, Sandy Springs Dunwoody Civic Ballet, Sawnee Ballet Theatre and St. Petersburg Florida's Chamber Ballet Company.
In 1990, Ms. Stewart founded the Sawnee School of Ballet, and in 1992, she formed the Sawnee Ballet Theatre presenting Cumming, Georgia with its first full length Nutcracker.
Currently, Ms. Stewart holds the title of Director Emeritus for both Sawnee School of Ballet and Sawnee Ballet Theatre.
---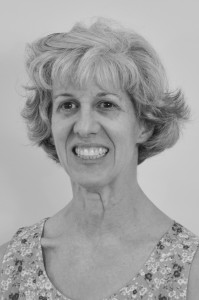 Ms. Teresa Eckart
Teresa began her ballet training at Southern Ballet Theater in Jacksonville, FL under the direction of Marta Jackson. Upon moving to Tampa, she continued her training with Carmen Morales at the School of Ballet and Spanish Dance and with Haydee Gutiérrez at the Classical Ballet Center of Tampa. In high school, Teresa was a member of the Tampa Concert Ballet Company. During her college years, she studied under Sarah Stravinska and Helen McGhee, was a member of her college dance company, and taught ballet at a local studio.
In 1983, Teresa received a BA from Randolph-Macon Woman's College with a double major in economics and political science. Two and a half years later, she received a JD from Stetson University College of Law and began working in Pinellas County as assistant state attorney.
After relocating to Alpharetta in 1994, Teresa's passion for dance brought her to Atlanta Ballet as she began taking classes with Carol Szkutek. She has focused on intense Vaganova training in her classes with Marina Levasheva. In addition, she also takes classes in the metro Atlanta area from various other instructors.
In the summer of 2015, Teresa enrolled at Kennesaw State University to pursue a degree in dance with a concentration in ballet. It goes without saying that she enjoys her Pedagogy class, but has found Kinesiology to intriguing as well, especially since she has a strong interest in the cross training of ballet dancers for increased strength and flexibility and injury prevention. Miss Teresa graduated summa cum laude with her B.A. in Dance in May 2019.
Teresa loves teaching ballet technique. "It is important to me to teach ballet technique," she says "so that each dancer can reach their full potential whether they are taking classes for personal enjoyment or if they want to be a professional dancer."
Teresa is also a classically trained pianist, training from age 9 to 18.
Sawnee Ballet is delighted for Ms. Teresa's fifth season. She will be instructing our Ballet dancers from Primary up through the Company levels.
---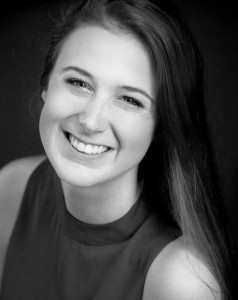 Ms. Megan Foose
Megan Foose, a native of Waukesha, Wisconsin, began dancing at the early age of three and has been trained in Ballet, Tap, Jazz, Contemporary, Modern, and Pointe. Training at Accent on Dance in Wisconsin, she has traveled the country competing at both the regional and national level where she earned several National Championships.
She attended Valdosta State University in Valdosta, Georgia, on a dance scholarship, where she earned her BFA in Dance, graduating Summa Cum Laude. While at Valdosta State she had the opportunity to perform in the Modern Atlanta Dance Festival and the American College Dance Association. She has spent the last few summers training with the Radio City Rockettes through their intensive and performing professionally with Peach State Summer Theater- Most recent credits include: Disney's Newsies and Hello Dolly!.
While teaching at the studio, she will also be dancing professionally with Contemporary Company SIDEWAYS in Roswell, GA and judging regional dance competitions for Boogie Fever and Dance Machine. She is also a certified Barre Instructor. She is so excited to be a part of the Sawnee School of Ballet family filling in at the front desk and subbing all styles and ages of dance!
---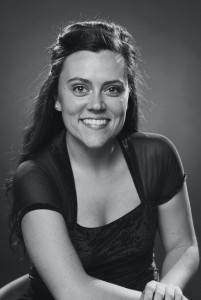 Ms. Breanna Hayworth Jablonski
Breanna began training in classical ballet at the age of four. In 2011, she moved to Cumming, Georgia and continued her ballet training with the Sawnee Ballet Theatre. As a member of the Company, she danced lead roles such as the Pas de Trois in Sleeping Beauty, Spanish Pas de Deux in The Nutcracker, and Dew Drop in The Nutcracker.
After graduating in 2014, Breanna furthered her dance education at Kennesaw State University where she received her Bachelor's Degree in Dance (Ballet Major) and a Minor in Business Management. While there, she danced five consecutive seasons with the KSU Dance Company, received her Pilates certification, and was an officer for the collegiate National Dance Education Organization.
Upon graduating from college Breanna immediately moved to Orlando, Florida to perform for Walt Disney World. She has had the opportunity of performing in the shows and parades with many Disney characters.
Breanna is very excited to come back home to Sawnee Ballet and teach the next generation of talented artists.  She will be working with our baby ballerinas and jazz dancers in addition to working the front desk.
---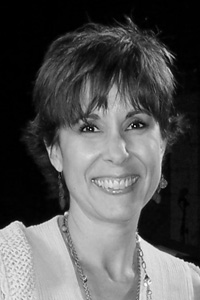 Ms. Shara Martin Keith
Ms. Keith received her formative ballet training from Joan Kall Stewart and Dana Mott at The Sandy Springs School of Ballet and was a principal dancer with the Sandy Springs/Dunwoody Civic Ballet Company and the Chattahoochee Dance Theatre. For two consecutive seasons, she was selected by the Dekalb County Fine Arts Council to participate in the Dekalb County Young Artist in Dance Program.
A graduate of Texas Christian University, Fort Worth, Texas, with a Bachelor of Fine Arts in Ballet, she was a principal dancer with Texas Christian University Dance Ensemble and studied under Fernando Schaffenburg and Lisa Fusillo. She was invited to perform in a choreographic showcase with members of the Fort Worth, Texas, Ballet Company.
Ms. Keith was a principal dancer with the Georgia Ballet for three seasons and performed with the Phoenix Opera Company in productions of Hansel and Gretel and Mozart's Magic Flute. She was a Guest Artist for The Gilmer Arts Council and the Governor's Honors Program in Valdosta, Georgia.
Ms. Keith has appeared with Sawnee Ballet Theatre in numerous principal roles in their Spring Concert and Nutcracker productions. She received her Associate Degree in Nursing from Kennesaw State College, Kennesaw, Georgia.
Miss Shara will be working with Elementary 1, Pre-Pointe through Intermediate Pointe, and all levels of Company this year.
---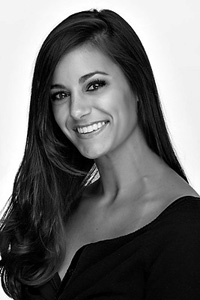 Ms. Brelin Zimmerman Knop
Ms. Knop began her training at the Sawnee School of Ballet at the age of 3 and continued through her high school years. She was a member of the Sawnee Ballet Theater for 9 seasons, starting at the Apprentice level and progressing to the Company, dancing lead roles such as Clara, Arabian, and Snow Queen in SBT's annual production of the Nutcracker.
Ms. Knop continued her education at Brenau University and received her Bachelor's Degree in dance. While there, she danced numerous leading roles with the Gainesville Ballet such as Snow Queen and Sugar Plum Fairy in the Nutcracker as well as Jasmine in Aladdin.
Brelin continues to take classes and perform throughout metro-Atlanta, and she most recently received her Module 1 Certification through Acrobatic Arts, the professional curriculum for Acrobatic Dance. For her ninth season with Sawnee Ballet, Brelin will be teaching Ballet, Jazz, Modern, Stretch/Flex & Leaps/Turns, as well as Tumbling.  She will also be choreographing for all levels of Sapphires this year.
---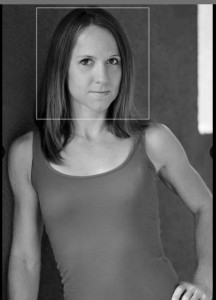 Ms. Jo Lambert
Miss Jo has been teaching acrobatics and tumbling to dancers, gymnasts and cheerleaders in the Atlanta area for over 10 years. She is a professional SAG-AFTRA stunt woman who has doubled actors, trained actors and performed stunts in Los Angeles, Kentucky, South Carolina and in local Atlanta productions such as Stranger Things, The Walking Dead, The Boss, Black Panther, Nancy Drew, Outcast, etc. She has also performed in various live acrobatic shows in and outside of the country.
Growing up in a military family, Jo moved all around the country and world. She was a competitive gymnast, participated in theater and dance and created her own Acro-dance performance team while living in San Diego. She also began her training in aerial silks in San Diego and later continued at the Circus Arts Institute of Atlanta. She is a member of the National Ninja league, and an official obstacle tester for American Ninja Warrior. Prior to turning her attention to stunts, dance and teaching acrobatics, Jo also trained in boxing, capoeira, mixed martial arts, parkour, breakdancing, and was a sponsored skateboarder. She continues to expand her education through dance classes, acrobatic and silks trainings and seminars. She is a strong believer in the adage Never Stop Learning! Jo loves the creativity of acrobatics and dance and loves helping her students overcome fears and gain new skills and confidence.  Sawnee Ballet is excited to welcome her to the family!
---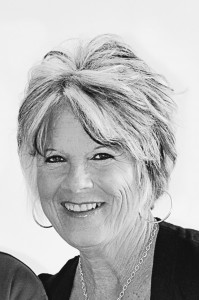 Ms. Diane Palubiak
Diane grew up in Fort Worth, Texas as the second youngest of five girls. She met her future husband on a blind date while attending Columbia College in Missouri. Together they lived in Little Rock and St. Louis before finally settling in Marietta, GA to raise their four children.
While never having danced growing up, Diane fully embraced being a dance mom while her two eldest daughters were in the company at Dance Stop Studios. She served as wardrobe head for seven years, where she spent many a late nights sewing sequin trim to costumes. While her sewing skills were not the best, she learned how to creatively adorn costumes with hot glue, staples, and tape making for many comical, but memorable, moments. During performances, Diane could always be found back stage helping with quick changes and last minute alterations in the company dressing room. While she never had the opportunity to watch an entire show from the audience, she was the dancers' biggest supporter from the wings.
Diane also worked at Decapo, the dancewear store owned by and attached to studio, for six years. While managing the store, she was in charge of hiring, ordering, and maintaining inventory. When Dance Stop relocated to the shopping center across the street and did not have room to continue the store, Diane began working at Banana Republic where she remained with the company for nearly 20 years. In 2013, Sawnee Ballet was excited to have her join the front office staff. As Office Manager, Diane drives over an hour five days a week, but wouldn't change it for the world, because she loves working with her daughter.
When not working, Diane loves spending time with her family and watching her two granddaughters. She also enjoys winding down by walking, purchasing scrapbook supplies, and watching Lifetime movies. We love Miss Diane and know Sawnee Ballet would not be where it is today without her at the front desk.
---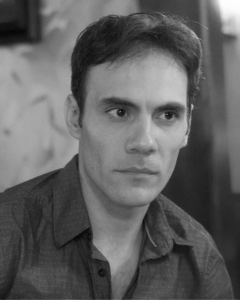 Mr. Raul Peinado
Raul Peinado was born and raised in Madrid, Spain. There he began his dance training on full scholarship with ballet master Victor Ullate of the Victor Ullate Ballet School and Cristina Al- varez of Catedra Alicia Alonso. While in Spain, Raul danced as a soloist with Ballet Clasico de Madrid for 3 years where he performed classical ballet repertoire. He also performed as a guest dancer in Don Quixote and Swan Lake with the National Ballet of Cuba.
In 2000, Raul came to the United States and was offered a full scholarship at the Joffrey Ballet School in New York. He then joined the Joffrey Ballet Ensemble, where he danced for 5 years. While in New York, he was a company member of the following dance companies: Rebecca Kelly Ballet, Dances Patrelle, Peridance Ensemble, Configuration Dance and Faune Dance Troupe. In 2006, he joined the Connecti- cut Ballet and performed as a principal dancer there for 3 seasons.
Raul participated in the 2008 Buffalo Dance Festival with partner, and renowned ballerina, Misty Copeland, in a duet choreographed by American Ballet Theatre's Susan Jaffe. Mr. Peinado participated as a guest dancer for two years at the Fukuoka International Dance Festival in Fukuoka, Japan. He was awarded the City Honors Award for Outstanding Performance by the city mayor.
Raul has performed as a guest artist for many regional ballet companies in the United States, including Ruth Mitchell Dance Theater, Gwinnett Ballet Theater, Alabama Dance Theater, North Atlanta Dance Theater, Atlanta Dance Theater, Andalusia Ballet, Sawnee Ballet Theatre, South West Virginia Ballet and Eglevsky Ballet. Mr. Peinado also danced for 3 seasons with the Georgia Ballet, where he was selected to perform leading roles in George Balanchine's Dance Fantasy, Apollo, and Serenade.
Sawnee School of Ballet is thrilled to welcome Mr. Raul back to the faculty for a second season. He will be teaching classical ballet technique and character on Mondays.
---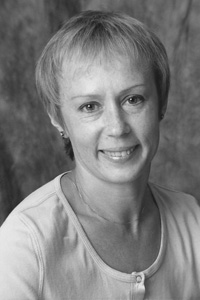 Ms. Natalia Shevchenko
Ms. Shevchenko is a graduate of the Kiev Academy in the Ukraine and was trained in the Vagonova style. She was the recipient of Laureate awards at both the National Competition of Art in Kiev, Ukraine, and Kishinev, Moldova.
As a principal dancer, Ms. Shevchenko has an extensive repertoire including such roles as 'Odette' in Swan Lake; 'Aurora' in Sleeping Beauty; 'Swanhilda' in Coppelia; and 'Juliet' in Romeo and Juliet.
She has performed at the Mussorgsky State Theater of Opera and Ballet; Kirov Academy Theatre of Opera and Ballet; the Bolshoi Theater in Russia; the Muldova Academy Theater of Opera and Ballet in Muldova; and National Academy Theatre of Opera and Ballet in the Ukraine.
Ms. Shevchenko's teaching experience includes the Classical Ballet Academy of Kishinev, Muldova; the Muldova Academy Theatre of Opera and Ballet; Kiev Academy of Ballet; and the Atlanta Ballet.
She has been an instructor with Sawnee School of Ballet for the past nineteen seasons. This year, she will be teaching our Elementary through our Advanced levels in Ballet.
---
Ms. Cheyney Smith
Cheyney Smith has been dancing at Carla's Dance Factory for 18 years under the direction of Mrs. Carla. She joined the company at the studio at age eight and has been competing since. She was a part of the Senior Company at Carla's Dance Factory for a number of years and has won numerous Platinum trophies at various competitions, not only in group routines, but also in solos, duets, and trios.
In high school, Cheyney was a member of the McIntosh Chiefette Dance Team and was Captain her senior year. For three consecutive years of her membership, the Chiefettes earned a state title in both the high kick and pom divisions at the UDA Georgia State Dance Team Championship. Also during her membership, the Chiefettes ranked 7th in the nation at the UDA National Dance Team Championship in Orlando, Florida for the high kick division.
As a soloist, Cheyney was ranked first in the state of Georgia for 4 consecutive years at the Georgia Dance Team Championship and was given an award for best choreography for her solo at the University of Georgia dance invitational. Cheyney has not only been a part of dance programs, but has done choreography for other high school teams, mainly in Alabama who have competed in both state and national competitions and has choreographed other solos for state competitions as well.
Since graduating high school, Cheyney has joined the staff at Carla's Dance Factory. In the Spring of 2014, she accepted a scholarship offer to attend Southeastern Louisiana University that fall where she would be a part of the Lionette Dance Team. As a member of this team, the Lionettes earned 3rd place in jazz and 4th place in hip hop at the UDA College National Dance Team Championship in Orlando, Florida.
She currently teaches and choreographs Jazz and Hip Hop for the junior and senior companies at her home studio as well as around metro-Atlanta in addition to choreographing for the FCHS Dance Dawgs.
Cheyney is thrilled to return to Sawnee Ballet for a seventh season to share her passion for dance. Parents and students rave about her exciting, hard-hitting hip hop style and enthusiasm for dance. Miss Cheyney will be teaching Hip Hop and Jazz.
---
Ms. Taylor Smolen
Taylor began dancing at age 3 at Bravo Dance Center under the direction of Janet Rowthorn. She continued dancing at Bravo until graduating high school while also attending summer programs at Atlanta Ballet, Paul Taylor, and Joffrey Ballet. Taylor went on to receive her Bachelor's of the Arts from Point Park University. She danced professionally in Philadelphia with Ballet 180 and Dance DelBello as well as Atlantic City Ballet. She has been honored to perform in programs on stages such as the LaGuardia High School Theater, Koresh Artist Showcase, and Circus Maximus Theater. Taylor's favorite Ballets to perform are Sleeping Beauty, Romeo and Juliet, and Balanchine's Serenade.
Sawnee Ballet is excited to welcome Miss Taylor back for a second season.  She will be teaching Ballet, Modern, Jazz, Stretch/Flex & Leaps/Turns.
---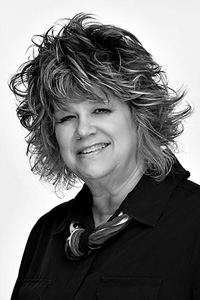 Ms. Laurie Sowada
Ms. Sowada grew up in Miami, Florida and received her training at Bobbie Alcott's School of Dance, later becoming an assistant teacher. She continued her dance education at the Avery School of Dance in Miami, where she taught classes in pre-ballet, tap, tumbling, and slimnastics.
Yearly, she attended summer intensives in Aspen/Snowmass, Colorado with the Salt Lake City Ballet Company. She has performed at the University of Miami and the Vizcaya Museum in liturgical dance productions.
Ms. Sowada attended St. Petersburg Junior College studying both Early Childhood Education and Finance. She was a pre-school teacher in Seminole, Florida where she created a play/learning environment for 3-4 year olds.
Ms. Sowada has been working for an investment firm for 30 years with 5 years as a corporate trainer. Laurie continues to take adult ballet classes and is excited to teach on Saturdays at Sawnee Ballet where her passion for teaching, creativity, and love of dance thrives.
---
Continual Cleaners